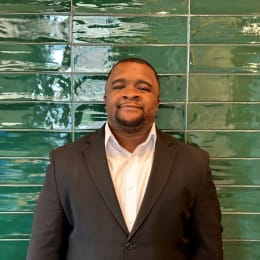 Community Manager
Preston is originally from Memphis, TN, but moved to the middle Tennessee area to attend college at MTSU. He got his start in property management in 2014 when he accepted a position in student housing. He continued honing his skills in the industry and in October 2022 joined the HHHunt family as an Assistant Manager. In his spare time, Preston likes to hang out with friends and attend Tennessee Titans football games! Titan Up!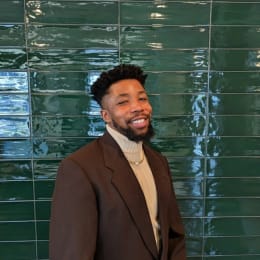 Assistant Community Manager
Bryan joined the Abberly Foundry Team in February 2023 and is a creative from Nashville, TN with an outgoing, warm personality. When he is not traveling, he loves to spend his free time hiking, exploring local food options, writing music, painting, drawing, and styling and designing clothing. He is usually the go to friend for a confidence boost and enjoys making lasting memories. He is always interested in finding new ways to work out physically, mentally, socially, and creatively.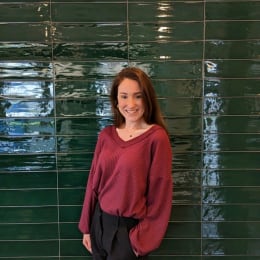 Leasing Consultant
Meet Jess, a California native with a love for outdoor activities such as hiking, camping, and snowboarding. She also has a passion for travel and reading. Jess began a new adventure in Real Estate when she joined the HHHunt family in February 2023 as a Leasing Consultant. In her free time, you can find her hanging out with her friends, reading a good mystery book, or traveling to another country.
Leasing Consultant
Maria started her career in property management in 2015 working with Homeowner Associations, and in February 2023, joined the HHHunt Family as a Leasing Consultant at Abberly Foundry. She graduated from University of Tennessee at Chattanooga with a dual degree in Human Resources and General Management. As a true Nashville native, Maria loves to eat at new local restaurant. She also enjoys spending time with family and friends and watching old black and white movies.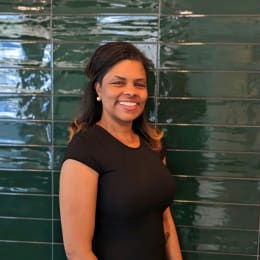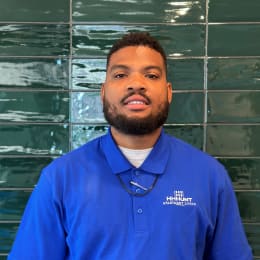 Service Manager
Originally from Jackson, TN, Phillip grew up working with his hands and learning to be a great leader under the teachings and example set by his father. He brought these skills and passion to the HHHunt family in October 2022. Phillip is family-oriented and when not at work enjoys the outdoors, going to football games, traveling, making music and finding the newest food chain restaurants.
Service Technician
Originally from Minnesota, Myron joined the Abberly Foundry Team in February 2023 when he relocated to Nashville after growing tired of waking up to 20 degrees below zero all the time. He has been in the maintenance and construction industry his entire life and has built churches, water parks, and even owned his own construction business. Myron's hobbies include woodworking, scuba diving, playing cards, and board games.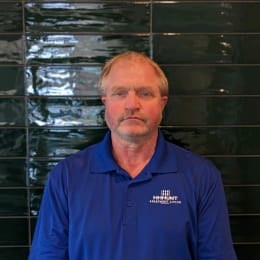 Testimonials
We are big fans of effortless, enduring style instead of passing fads. That's why our Nashville luxury apartments bear an understated sophistication that's authentic through and through.
With every detail well-considered, our community features industrial elements like exposed brick and reclaimed metals, paired with a color palette that's light and refreshing.
With a nod to our historical roots, Abberly Foundry brings you all the comforts of a modern home.